Step 1:
Apply Online
When you apply, you will need a free and clear vehicle title in your name
Step 2:
Vehicle Inspection
Bring your vehicle in for a quick inspection
Step 3:
Get Approved
Your application will be reviewed and once approved...
Step 4:
Get Your Funds
You will receive your funds immediately
Why Choose Jacksonville Title?
If you are looking for a car title loan in Jacksonville, FL, then you need to look no further than Jacksonville Title. Jacksonville Title is North Florida's premier title loan provider. We offer the best car title loans in Jacksonville, Florida. We specialize in easy to obtain auto title loans, and service all of Jacksonville and the surrounding areas. For over 12 years, we have been Jacksonville's trusted source for car title loans and our friendly and professional staff will gladly answer all of your questions. With our quick and streamlined process, you can obtain the cash you need in as little as 15 minutes! We offer our loans without requiring you to jump through all the hoops traditional lenders require. There is no lengthy application process, and there is no traditional credit check. We do not require proof of insurance for our car title loans.
A title loan is meant to be a short-term loan however, you can keep the account as long as you need to if you make the minimum monthly payment on or before your due date.
Apply online or come by our office to get approved for a loan. In order to be approved, please bring all required documents with you.
Our title loan staff will complete a quick 5-minute inspection of your vehicle.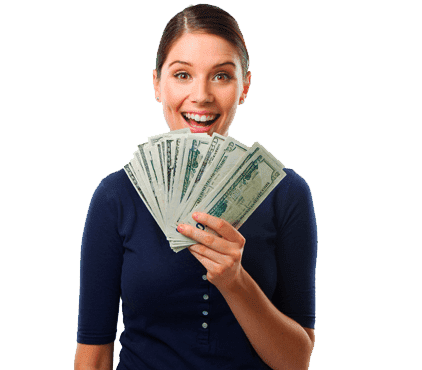 You are given cash for the value of your vehicle. No keys are required; you get to keep your vehicle.
Once you have paid back your title loan in full, we will release the lien on your vehicle and will return the title to you.
Car Title Loans Requirements
Getting auto title loans in Jacksonville, FL has never been easier thanks to Jacksonville Title. Unlike banks and other traditional lenders, Jacksonville Title does not require a lengthy application process to obtain a loan. You don't have to dress up and drive to a bank, only to get rejected because your credit is not up to their lofty standards. With a car title loan offered by Jacksonville title, there are NO TRADITIONAL CREDIT CHECKS, you get your cash the same day, and you get to keep your car.
We will do a quick 5-minute inspection of your vehicle to see if it qualifies for an auto title loan.
Free and Clear Title in Your Name
This is the collateral used in order for us to offer you the loan. Your title must be in only your name, and clear of any liens or other encumbrances.
In order to receive a car title loan from Jacksonville Title, we will need you to show proof of residency.
We never want to give out a loan to someone who does not have the means to pay it back.
Get Up to a $5,000 Car Title Loan