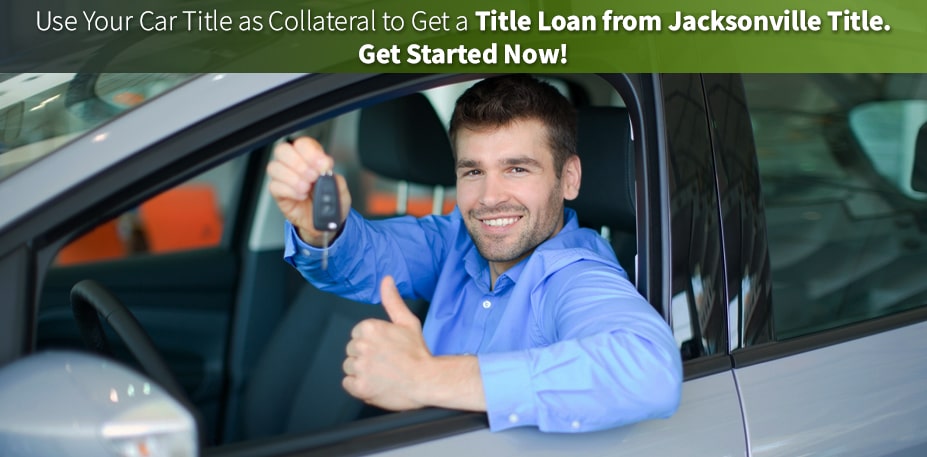 If you're interested in car title loans in Jacksonville, and you're not sure why you should pick Jacksonville Title, we're here to show you why we're the best choice in the area. Read on and learn about the top 5 reasons you should choose us for car title loans in Jacksonville. 
We Offer Title Loans Both Online and at Our Offices
We want to make it easy for you to get a title loan, so we offer both in-office applications, and online applications.
With our online applications, you can apply and get approved for a title loan without leaving the comfort of your own home – and with 2 convenient locations near Jacksonville, it's also easy to come into one of our offices to apply in person.
30-Day Interest-Free Title Loans Available
For new customers, we offer 30-day interest free title loans. If you pay your car title loan off within the first 30 days of receiving it, you will not pay a dime in interest – you only have to repay the principal balance which you borrowed originally.
Note: 30-day interest free offer only applies to car title loans up to $2,500, or on the first $2,500 of larger loans, and is valid only to new customers on their first title loan. 
Same-Day Pre-approvals for Qualified Borrowers
If you meet our application requirements – you own a car and have a free and clear title, make at least $1,000 net per month, and can provide proof of your residence – we can offer you same-day approval on your title loan.
We'll just need to schedule a time to take a quick look at your car, and then we can take your title, provide you with your cash, and get you back to your day-to-day life – that's why we offer the best car title loans near Jacksonville, FL!
Fast Service and Great Communication
We pride ourselves on great customer service and communication. If you have a question about our loans and our services, you can always contact our customer service team – we'd be happy to hear from you, and to help you throughout the process of applying for a car title loan.
No Keys Required – Keep Your Car!
That's right! You can keep driving your car just like you always have. We don't need your keys or car, which makes things more convenient for you. And once you pay off your loan, you'll get your title back – it's quick and easy.
Apply Online Today – We Offer the Best Car Title Loans Around!
For all of these reasons – and quite a few more – we offer the very best car title loans near Jacksonville, Florida. So, don't wait. If you want to learn more, visit our website now, and get a quote for your car in just a few minutes.