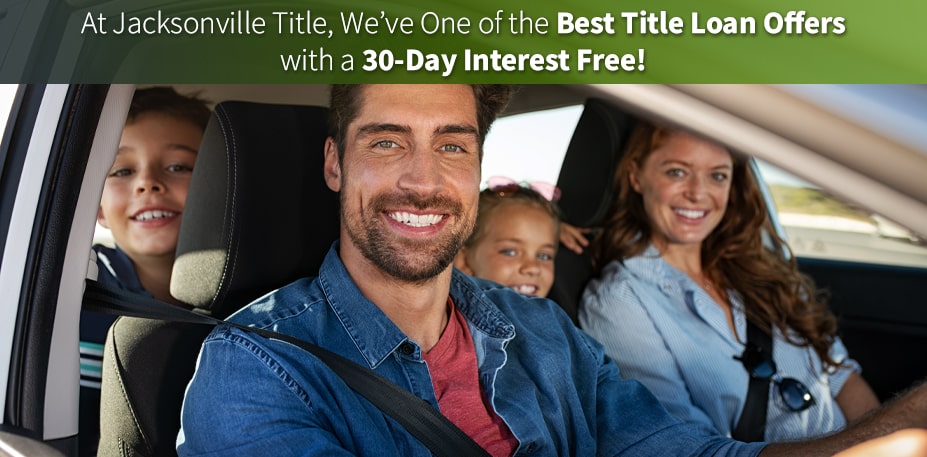 Wondering how you can get a loan using your car as collateral? At Jacksonville Title, we offer car title loans that allow you to get an emergency loan that is secured by your vehicle. This is a great alternative to payday loans and traditional personal loans.
You can get a loan using your car as collateral in just five simple steps. Read on and get all the details you need to get started. 
Check Our Lending Requirements
To get a title loan using your car as collateral from Jacksonville Title, you'll need to meet these four basic requirements.
1. You must have a "free and clear" vehicle title in your name. This means you must own your vehicle outright and are not making payments on it
2. You will need to bring in a piece of mail like a bank statement or utility/cell phone bill to prove your address
3. You will need to drive your vehicle to our office for a quick inspection
4. Depending on your type of loan, you may need to prove that you are employed and/or make $1,000/month
Visit Jacksonville Title in Kingsland, GA
Jacksonville Title has one convenient location in Southern Georgia, near Jacksonville. You can visit us in Kingsland, GA. Click here for more details.
Complete Your Application
We'll walk you through our simple car title loan application, and if you have any questions about getting a loan using your car as collateral, we can give you the answers you need.
Get Your Car Inspected
We'll need to perform a brief inspection of your car to confirm its make, model, mileage, condition, and other such details. This step is necessary because the value of your car is what determines the potential size of your title loan.
Examine & Accept Your Loan Offer
Once your application and inspection are complete, one of our loan officers will provide you with an overview of your loan terms and your repayment schedule. Next, all you have to do is sign and accept your loan. You'll get your cash immediately – and you'll keep your keys and you can keep driving your car as you repay your loan.
Need to Get a Loan Using Your Car as Collateral? Visit Us Today!
At Jacksonville Title, we provide fast and easy title loans in the Jacksonville area, and we also serve customers elsewhere in Northwest Florida and Southwest Georgia. Visit us today and get the emergency cash you need!