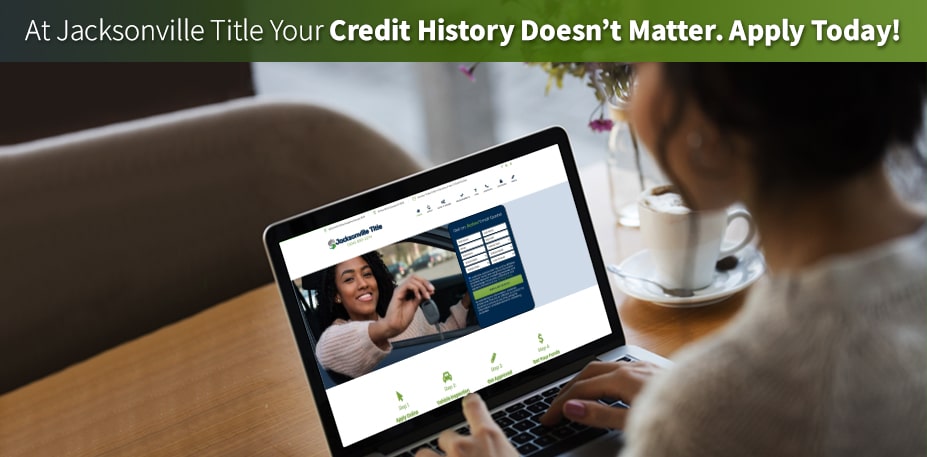 Auto title loans are a great way to get cash for different situations in life. If you reside in Jacksonville and you own a motor vehicle, title loans can help you recover financially.
Jacksonville Title has made it easier for people living in North Florida and South Georgia to acquire auto title loans. Below are the reasons why customers choose Jacksonville Title over other lenders.
 

✓ Favorable Loan Calculation Formula
The amount of title loan that you can borrow is based on the value of your car. Jacksonville Title looks at the auction value of your vehicle and its offer value. The calculation formula is favorable to you and the lender in case you default.
 

✓ No Traditional Credit Checks
Jacksonville Title offers auto title loans without carrying out credit checks. Due to this, you get your loan within a short time, and you get to keep your vehicle.
 

✓ Friendly & Professional Staff
The lender has qualified and friendly employees to respond to your inquiries. The staff is always more than happy to serve you, and they follow up on repayments in a customer-centric way.
 

✓ Short Application Process
Unlike banks and other lenders, obtaining an auto title loan at Jacksonville Title is not lengthy.
 

✓ Streamlined Process
The process of getting a loan from Jacksonville Title has a few requirements. The process is efficient and guarantees you walk in and out with the cash within minutes.
 

✓ Less Stringent Proof of Income
Jacksonville Title requests proof of payment for some loans as a way of avoiding putting you in a worse financial spot. The evidence is more convenient because it can be in the form of a bank statement, direct deposit, or paycheck stub.
Getting a car title loan at Jacksonville Title is easy and convenient. Contact us for any queries and directions on getting the loan you need.
Our team can be reached at (904) 880-2274 in Kingsland, GA.