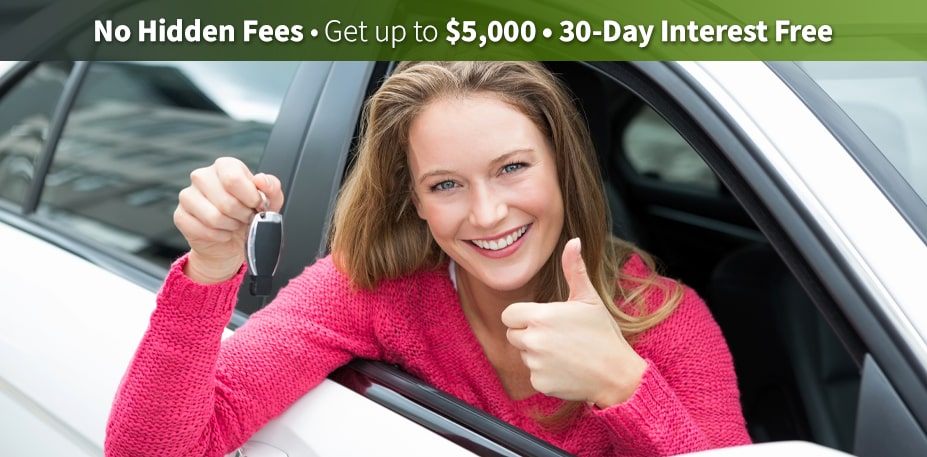 Searching for "no credit check title loans?" If you're in the Jacksonville, Kingsland, GA area, Jacksonville Title is the best option for you. We specialize in car title loans with no credit checks, so we can help you get access to the cash that you need quickly, even if you have bad credit or no credit.
Why Don't I Need to Have a Credit Check to Get a Car Title Loan?
Your credit score is a measurement of risk. If you have a low credit score, that means that lenders will take on a lot more risk when they lend you money – and if you have a high credit score, they're taking on less risk. This is important for most traditional loans.
But unlike personal loans and payday loans, car title loans are "secured" by collateral. When you sign over your car title, you give the title loan company – like Jacksonville Title – the legal right to your vehicle.
That means there is less risk that the lender will lose money. In turn, this means that a car title loan can be extended to just about anyone – even if you have bad credit. You can still keep driving your car, and as long as you pay on time, you won't have to worry about losing your vehicle.
How Can I Get No Credit Check Title Loans at Jacksonville Title?
You can stop looking for "car title loans near me with no credit checks" near Jacksonville, Florida. We make it quick and easy to get the cash you need. Here's how.
Make sure you qualify for a loan – You'll need a free and clear car title, proof of residency, and proof that you are employed and making a net monthly income of $1,000 per month or more.

Come into our loan office & apply – We have one office in Kingsland, GA. You can see the addresses here. Choose the location that's the most convenient for you and come in to fill out an application.

Get a quick vehicle inspection – We'll need to examine your car to confirm that it's operational, and to estimate its value. This determines how much you can borrow with your car title loan.

Sign for your loan & get your cash – Just sign for your loan, give us your car title and get your cash. We'll give you details about repayment, so make sure you keep these in mind and repay your loan on time!
Come to Jacksonville Title If You Need "Car Title Loans Near Me with No Credit Checks!"
At Jacksonville Title, your credit score doesn't matter. So even if you have bad credit or no credit at all, you can still get the emergency cash you need. Come in today and apply for a title loan in the Jacksonville area right away.