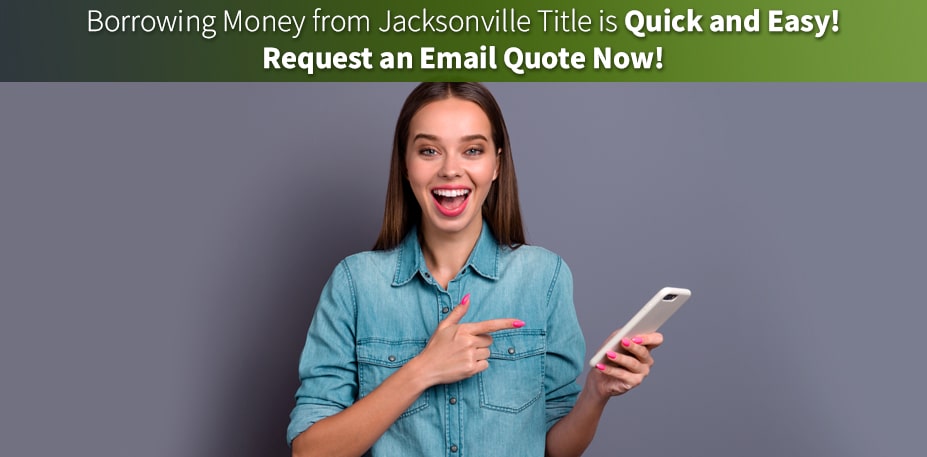 Do you need insurance to get a title loan? Jacksonville Title is here to help. We do not require proof of insurance for our car title loans in Jacksonville – which makes it easier for you to get the emergency cash you need to cover unexpected bills and expenses.
To learn more about car title loans without insurance and our eligibility requirements, just read on – or come into our office in Kingsland, GA to begin your application in person.
We Do Not Require Proof of Insurance for Car Title Loans
At Jacksonville Title, our goal is always to simplify the application process and make sure you have access to the emergency funds that you need. That's why we do not require proof of insurance for your car title loans.
We trust that you have the required insurance coverage to operate your vehicle legally, and do not require you to prove your coverage to us. This helps us keep our application simple and minimize paperwork – both for you and for us.
So even if you cannot find the proof of insurance, don't worry. Jacksonville Title is here to help. We simply require a state ID and your car title, with no proof of insurance required for our car title loans near Jacksonville.
Understanding Our Lending Requirements at Jacksonville Title
We do not require you to have proof of car insurance for a loan at our office, but we do have a few lending requirements you must meet to qualify for a Jacksonville title loan.
Proof of address – We'll need a utility bill, phone bill, or another piece of official documentation with your name and current address to verify your address and identity.
Your car title – Your car title must be "free and clear," meaning you cannot be making payments to a bank or any other lenders. It must also be in your name.

Your car for a brief inspection – We'll take a look at your car to verify its make, model, mileage and condition. This helps us determine how much you can borrow.
Income verification (some loans) – For some loans, we may need to verify that you are employed and/or make $1,000 month in income. This is not required for all loans, though.
As long as you meet these requirements and bring a state-issued ID into our office, you will qualify for title loans without insurance from Jacksonville Title.
Apply Today and Get Title Loans Without Insurance in Jacksonville
Ready to get started with Jacksonville Title? You can begin by requesting a quote online or coming to one of our offices. We're conveniently located in Kingsland, GA. If you're in Jacksonville or the nearby area, feel free to come to visit us and begin applying for your loan today!