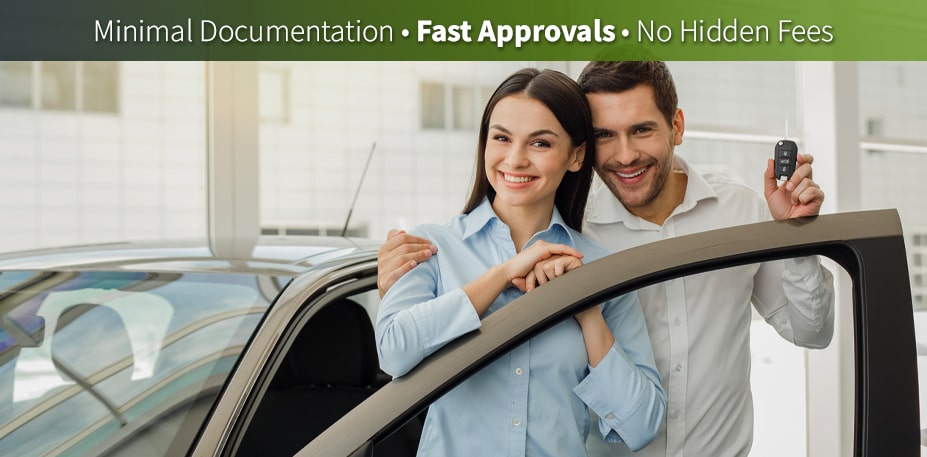 Want to get a same day car title loan in Jacksonville? Jacksonville Title is here to help. We offer same day car title loans in our office in Kingsland, just outside of the Jacksonville area. Learn more about our 4 simple auto title loan requirements below and see if you qualify for an instant car title loan! 
A Qualifying Vehicle 
You'll need to bring in the car for which you'd like to get a title loan. We will check it to confirm its V.I.N, condition, operability, and more. The value of your car is what determines the maximum loan amount that you can get. If your car is in very bad shape or is very old, we may not be able to offer you a title loan.
A Free & Clear Car Title in Your Name
Your car title must be "free and clear." This means that you are the only owner of your car. You are not making payments, and do not owe a bank, dealer or any other lender for your vehicle.
If you are still paying for your vehicle, you cannot get a title loan, because you are not the legal owner of the vehicle, and you do not have the right to its title. Your name must also be on the title.
Proof of Residency
In order to take out a title loan with Jacksonville Title, you must prove your current place of residence. A phone or utility bill with your name or address will be sufficient to prove where you live.
Proof Of $1,000/Month Net Income
We cannot lend to people who are unable to repay, and we don't want you to be in a worse financial situation due to taking out a car title loan. For these reasons, you must have a net income of at least $1,000 month. You can provide us with documentation such as a pay stub or a bank statement to prove your income.
Ready to Get Started? Visit Us in Kingsland Today!
If you meet our 4 simple auto title loan requirements, you can get a same day car title loan. Our Kingsland office is located at 1603 GA HWY 40 East, Kingsland, Georgia 31548.
Feel free to contact us online if you have any questions, and get started today!