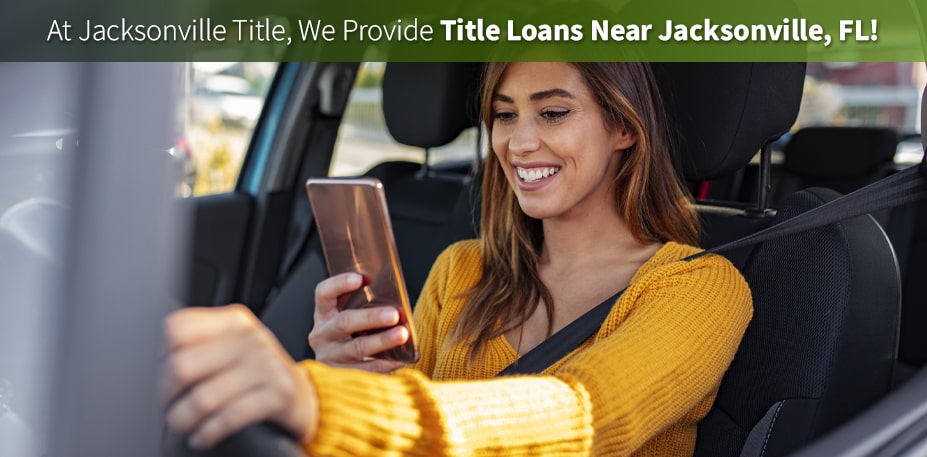 Are you on the search for title loans near me? Then you have come to the right place! Jacksonville Title is one of the most trusted title loan companies in Georgia and is here to help you find some financial support should you need it. Keep reading to find out how you can get a title loan from us!
The 4 Steps to Getting a Loan
At Jacksonville Title, we've simplified the process of getting a car title loan as much as we could to come in support of our customers looking for a financing opportunity. As such, we only have 4 main steps to getting your title loan:
Step 1: Apply online or head on to our office to apply, and bring all the necessary documents (more on that below);
Step 2: A member of our team will run a quick inspection of your vehicle;
Step 3: You receive the funds for the value of your car. You still get to keep your car and use it, so don't worry about that;
Step 4: After your loan is fully paid to us, we release the lien on your vehicle and return the title to you.
And that's it.
The Documents' Checklist
Before you make the drive to our office to apply for the loan, make sure you have the following:
The title of the vehicle must be in the name of the person taking out the loan, and clear of any other liens. We will hold on to this title as collateral, and return it to you once you pay off the loan;
Proof of residency – Bring a phone bill or bank statement that can be used as proof of residency;
Proof of income – At Jacksonville Title, we want to make sure our clients also have the means to pay us back. Otherwise, you'd be better off selling your car than having a title loan! So, remember to bring a bank statement or paycheck stub as proof of income.
Of course, you'll also have to bring in the vehicle with you so one of our team members can inspect it and see how much it's worth to establish the loan amount.
"Can I find trustworthy title loans near me?" many are asking.
And, the answer is yes! That's us!
Contact Jacksonville Title now for more information about our loan process and apply!