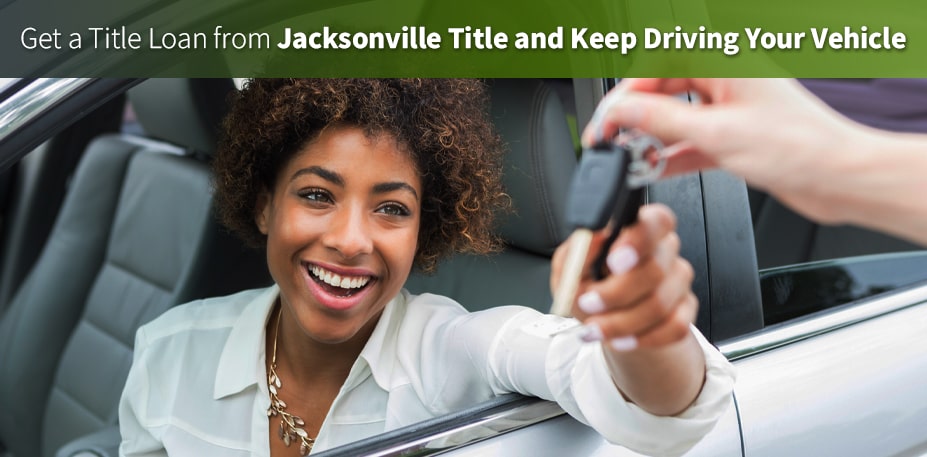 If you don't have a good credit score and you've been searching for "title loan places near me for bad credit" in the Jacksonville area, Jacksonville Title is here to help. When it comes to title loans with bad credit, we're experts! At our office, we always offer title loans for customers with bad credit or no credit, and do not require credit checks of any kind. This ensures that you can get the emergency cash that you need no matter what your personal situation may be.
Can I Get a Title Loan with Bad Credit at Jacksonville Title? the Answer Is "Yes!"
At Jacksonville Title, we're the best option if you've been looking for a title loan place near you for bad credit. Your credit score doesn't matter at our office. As long as you can meet our requirements for a loan, you're almost 100% guaranteed to be approved.
To get a title loan for bad credit in Jacksonville at our office, all you need is:
To have a fully paid-off car title in your name
To be able to bring your car to our Kingsland office for a quick 5-minute inspection
To be able to prove your current place of residence
To show proof that you are employed and making at least $1,000/month
As long as you can meet these requirements, you can get the loan you need. We do not perform credit checks of any kind, and we do not even require proof of insurance to provide you with a loan, which makes it very easy for you to get access to the cash you need in Jacksonville.
Don't Keep Googling "Title Loan Places Near Me for Bad Credit" – Come to Our Office!
If you're on this page, your search is already over. At Jacksonville Title, we have one office located conveniently near Jacksonville in Kingsland, GA. We have served thousands of customers with car title loans, and we can approve you for a title loan even if you have bad credit.
If you need more information about our loans, you can feel free to contact us online. You can also call our Kingsland office at (904) 880-2274 if you have any further questions.