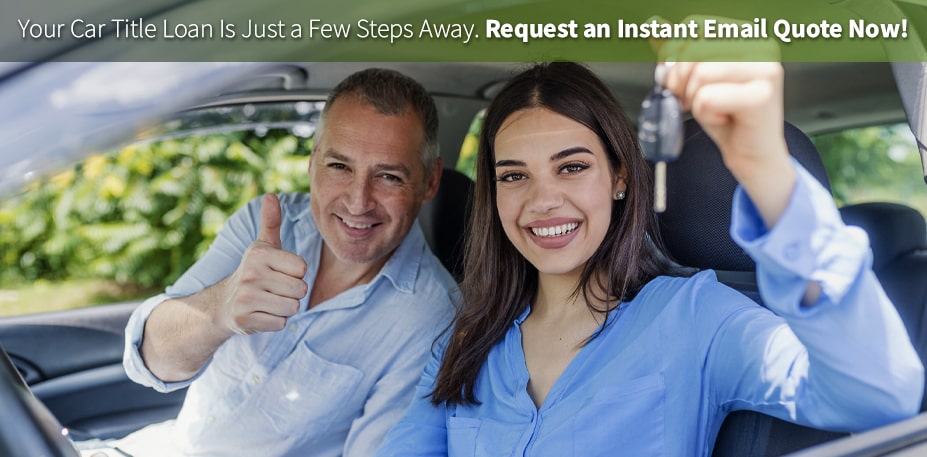 Stuck with a google search for "title pawn locations near me" without any luck? Check out Jacksonville's title FAQ on the subject to find out more!
What Is a Title Pawn?
A title pawn is a short-term loan that uses a person's vehicle as collateral to giving loans. At Jacksonville Title, we assign a value to your car upon a short, 5-minute inspection, which will also be the amount of money you can borrow. Then, you can start paying the loan back to us, while still keeping the car, and get the title back when you've completed all your payments.
What Makes a Good Title Pawn Company?
There are many companies out there that seem to offer just about the same thing, so you may understandably be a bit confused when it comes to choosing one.
Here are some qualities a good title pawn company should have in our book:
Fast process – people looking for title pawn companies need to get the loan fast, so a long waiting period isn't ideal;
Transparency – the company should be fully honest about the process and inform you of any risks before signing the agreement;
Good customer service – you'll have a lot of questions along the way. A good title pawn company is always happy to answer them.
How Do I Find Title Pawn Locations Near Me?
There are two good options:
Search "title pawn locations near me" on Google. Thanks to cookies, Google knows your location and will be able to provide a list of companies that fit your requirements. You can also perform the search on Google Maps to see if there are any physical offices near your location;
Look on forums – forums have a bonus when it comes to finding title pawn companies because you'll also get to read people's firsthand experience with these companies. This way, you get a better view of what the company is all about;
I Want a Loan but I'm Not Sure If Jacksonville Title Is Right for Me
Jacksonville Title has some additional benefits other companies don't always offer, such as:
Same-day loan approval
No credit checks required
30-day interest-free
Letting you keep your car and keys
If you're not sure if Jacksonville Title is the right title pawn company you're looking for, give us a call or drop by our office in Kingsland, GA.