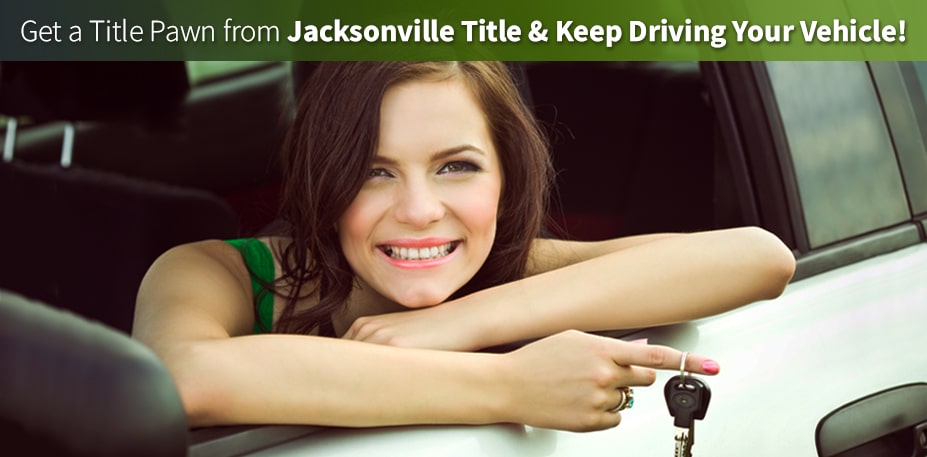 Interested in getting a title loan quote online from Jacksonville Title? Whether you're in Jacksonville or South Georgia, we're the best choice for title loans in the area. Read on and see how you can get a title loan quote online for your vehicle.
How to Get a Title Loan Quote Online from Jacksonville Title
If you're interested in getting a title loan quote online from Jacksonville Title, here's what you'll need to do.
Visit our home page: Just click here to visit our website's home page. On the right side of the screen, you'll see a box that says, "GET AN INSTANT EMAIL QUOTE NOW."
Fill out some basic information about your vehicle: Start filling out this box with your personal information. We'll also need information about your vehicle's year, make, model and style. Finally, you can choose your desired loan amount from the last drop-down menu. When you've filled everything out, just click "Email My Quote!"
Get an email quote for the value of your vehicle: In just a few moments, we'll send an email quote to your inbox. You can view the overall value of your vehicle and the loan amount for which you're pre-approved and determine if a title loan online from Jacksonville Title is right for you.
In just 3 easy steps, you can get a title loan quote for your vehicle – and see if you're a qualified candidate for a title loan from Jacksonville Title.
The Next Steps – Getting Your Car Title Loan from Jacksonville Title
After you've been pre-approved, you'll need to take a few more steps to get your car title loan approved.
Come to our office – Make sure you bring your car title, proof of residency, proof of income, and ID so that we can process your application. We have one office – once in Kingsland, GA. Choose whichever one is closer, and come in today.
Fill out an application – One of our loan officers will work with you to help you fill out your title loan application and prepare your loan agreement.
Get a car inspection – We'll need to perform a quick 5-minute vehicle inspection to confirm the value of your car and details like the VIN, odometer reading, and other such things.
Sign for your loan – Finally, you'll sign for your car title loan at Jacksonville Title, and hand over your title. We'll give you cash on the spot, and information about how and when to repay your loan.
Get Pre-Approved Online & Come in for a Title Loan Today!
At Jacksonville Title, we make it easy to get title loans in the Jacksonville area and Kingsland, GA. So, don't wait. Fill out our pre-approval form now, see how much you can borrow, and come into one of our offices to get a title loan right away.