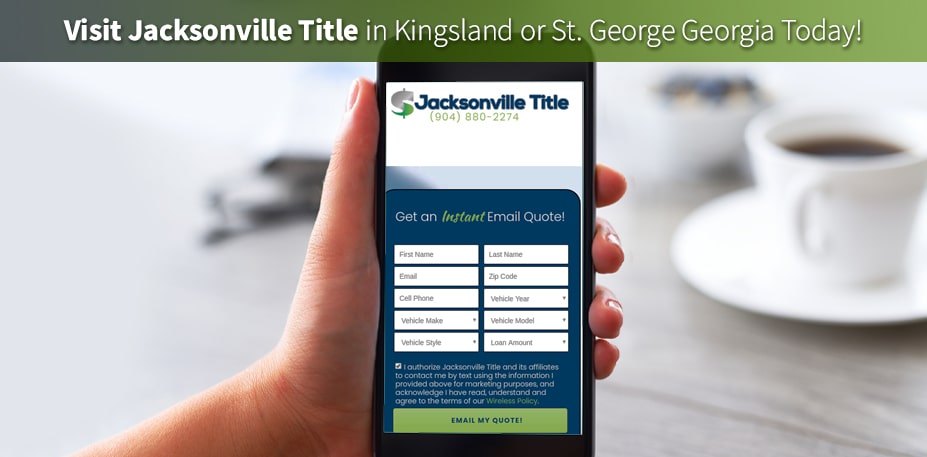 At Jacksonville Title, we work hard to make the loan process as simple as possible. We put together a list of tips and tricks to help you out as you prepare to apply for your auto title loan. Learn how to get a loan using your car as collateral.
1. Find Your Vehicle's Title Ahead of Time
In order to receive a car title loan, the vehicle you will be using for the loan must be fully paid off. This means that you are no longer making payments to any bank or dealership for the automobile. The vehicle's title must also be in your name only. If you know you own your auto outright but cannot find your title, a quick trip to your local Department of Motor Vehicles can solve this problem for you. Customers in Georgia should read here for how to replace a lost title, and customers in Florida should see the information here if they cannot find their title. Taking care of a missing title before you come in to get your loan will help you put cash in your pocket as quickly as possible.
2. Prove Your Residency with One Simple Form
In order to approve your loan, we require a document that proves your residency. Examples of easy proof of residency include your driver's license, a utility bill, your lease, or a bank statement. All of these forms must be printed out physically. However, if you recently moved homes or apartments and need your money now, you may not have time to wait to receive an updated license or bills at the end of the month. If that is the case, a Proof of Residency Letter could be what you need. See this link for a sample letter that you can print out and customize to meet your needs in order to get your auto title loan approved the day you come in.
3. Income Verification Gives You Options
The last thing you need to make it more likely your auto title loan will be approved is proof of income. In the past, for many people this was simply their paycheck. However, these days, many employers offer direct deposit and electronic paychecks. Luckily, there are many more options for proof of income than just a paycheck. Loan applicants can provide documents ranging from last year's tax filings to a workplace compensation letter. Check out this helpful guide to see all the possible ways you can prove your income and speed up the title loan approval process. Are you looking for a title loan without proof of income? Click here!
If you follow these steps, your car title loan application will be much easier for you and you will be more likely to walk away from Jacksonville Title with a check in your hands. If you are ready to start the loan process or have more questions for our team, contact us today.