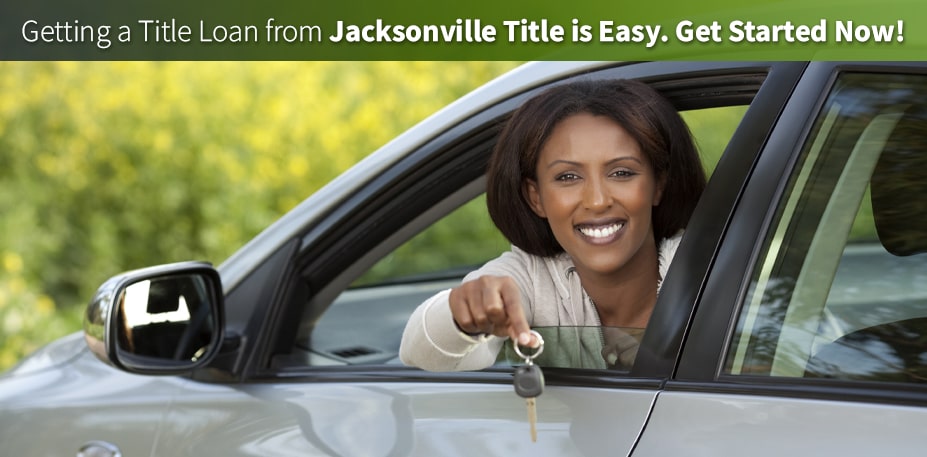 If you're thinking about applying for auto title loans at Jacksonville Title, you may be wondering what sets us apart from other car title loan companies in the area. Keep reading, and you can learn about just a few of the benefits of picking us for your auto title loan.
NO TRADITIONAL CREDIT CHECKS
The value of your car is what secures your loan at Jacksonville Title. That means that we don't need to run a traditional credit check when you apply for a loan – your credit doesn't matter! Bankruptcy, car repossession and other negative marks on your credit score won't affect your ability to get a loan. As long as you own your car and have a title in your name, you can get a loan – even with bad credit or no credit. 
KEEP YOUR KEYS AND YOUR CAR
We won't need your keys at any point in the lending process. After you've accepted your loan, you will simply keep driving your car as you normally would – and as long as you continue to make your loan repayments on time, you can continue using your vehicle.
NO PROOF OF INSURANCE REQUIRED
Unlike some other title loan companies in Jacksonville, we do not require proof of insurance to provide you with a title loan. This means you can get a loan even if you cannot find proof of your insurance coverage. In turn, this makes it easier for you to get the emergency cash you need to cover unexpected expenses.
YOU DON'T NEED A BANK ACCOUNT
No bank account is required to get a loan at Jacksonville Title. Our auto title loans can be issued in the form of a check, so you can take to any bank or other company that cashes checks to get your cash right away.
FAST, FRIENDLY CUSTOMER SERVICE
Our goal is to make it as easy as possible for you to get the cash you need. If you ever have a question about your loan or need help filling out your application, the team at Jacksonville Title is here to help!
VISIT OUR OFFICES IN KINGSLAND, GA TO GET STARTED!
Need auto title loans in Jacksonville, Northwest Florida or Southeast Georgia? For all of the above reasons, Jacksonville Title Loan is the best choice. Click here to find the office that's closest to you, and to get the cash you need.