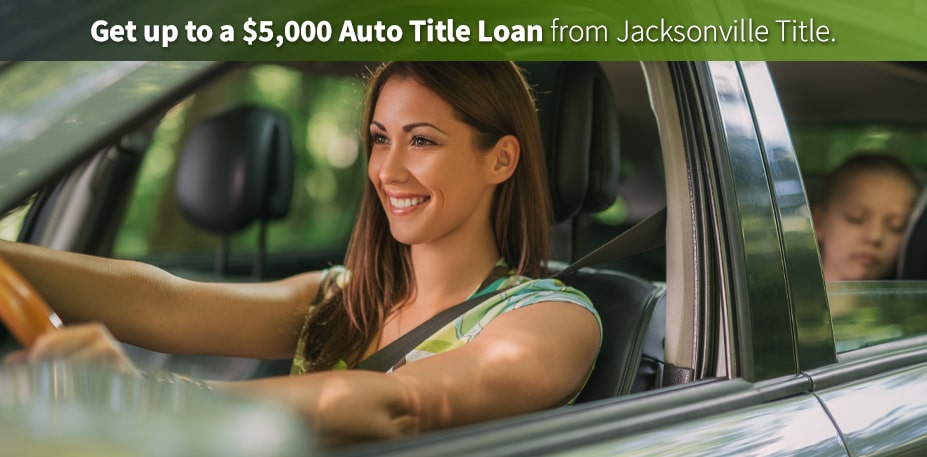 Need cash fast? Jacksonville Title is here to help. Whether you're in Kingsland, GA, or Jacksonville, we offer instant online title loans to give you the cash you need to cover emergency expenses. Learn more about our instant title loans near Jacksonville now.
GET THE CASH YOU NEED FAST WITH JACKSONVILLE TITLE
At Jacksonville Title, we offer you same-day cash with our instant title loans. All you have to do is come into our office and fill out an application or apply online and get a pre-approval and quote for your vehicle.
Once you've finished your application, we'll take a look at your vehicle to verify its make, model, mileage, condition, and operability. Then, we can give you instant title loans immediately – and provide you with cash for your car title.
You can drive home and keep your keys and your car. Then, once you repay your auto title loan, you'll get your car title back. It's just that simple! 
OUR REQUIREMENTS – NO CREDIT CHECK NEEDED!
Worried that you can't get instant title loans if you have bad credit? At Jacksonville Title, we don't require a credit check of any kind to provide you with title loans. To get instant title loans at our office, all you need is:
A vehicle that qualifies for a title loan. We'll inspect your vehicle when you come to our office to determine your maximum loan amount.
A free and clear car title in your name. You must not be making payments on your car to any bank, dealer, or another lender, and it must be in your name only.
Proof of residency. A document like a utility bill, phone bill, or bank statement with your name and current address will be sufficient for this requirement
Proof of income. We don't lend to people without income, since it will be difficult for them to repay their loan. You must prove that you make at least $1,000 net per month.
As long as you meet these requirements, you qualify for instant title loans at Jacksonville Title. Come in today to get started.
COME TO JACKSONVILLE TITLE NOW FOR AN INSTANT ONLINE TITLE LOAN!
When you need cash fast, our online title loans are the best choice. Ready to get started? You can click here to find our office in Kingsland. Start planning your visit right away.