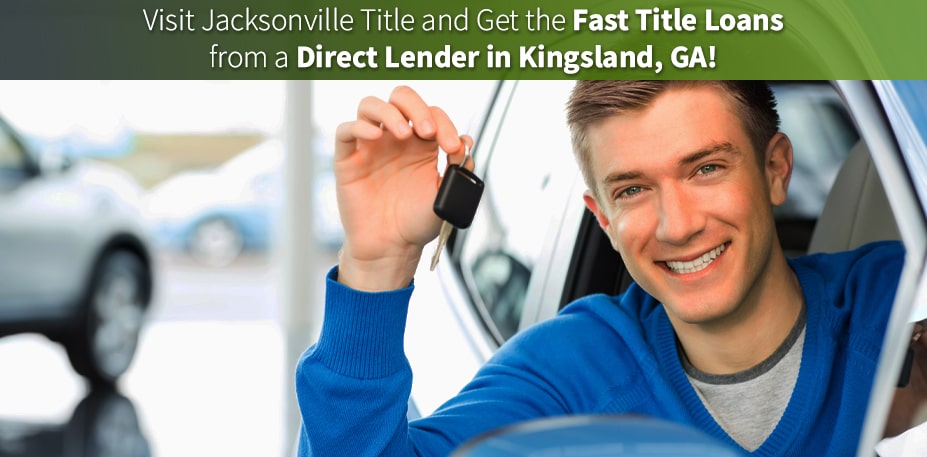 Need a same-day title loan in Jacksonville, Fl? At Jacksonville Title, we offer same-day auto title loans near Jacksonville from our office in Kingsland, GA. Read on, and see how you can get a same-day title loan and get the cash you need.
1. Check Our Loan Requirements
Before you come into our office for a same-day title loan, you'll want to make sure that you meet our application requirements. You'll need:
1. Your vehicle, which we'll need to inspect during the loan application process
2. A free and clear title loan in your name
3. Proof of residencies, such as a utility or phone bill with your name and address
4. Proof of at least $1,000/month in net income, such as a pay stub or bank statement
If you meet these requirements, you're eligible for the same day car title loan.
Looking for car title loans for bad credit? Click here.
2. Gather Your Documentation
Get your documentation for the above requirements together. We will also need your driver's license and Social Security number, so bring everything you need with you.
3. Come to Our Office & Apply
We're only a quick drive away from Jacksonville, FL. Our office in Kingsland is located at 1603 GA HWY 40 East, Kingsland, Georgia 31548. Come in as soon as you can, and work with one of our loan officers to fill out a title loan application.
4. Get a Quick Car Inspection
One of our loan officers will do a quick 5-minute inspection of your car to check its VIN, mileage, condition, make, model, and other details. They'll take notes and use the results of the inspection to determine the value of your car and your title loan.
5. Get Your Funds
Sign for your loan and hand over your car title, and you'll get your funds right away. Then, you can use your money to cover unexpected bills and emergency expenses. After this, all you have to do is repay your loan and fees based on your loan agreement.
Come to Our Offices Near Jacksonville, FL Now for the Same Day Car Title Loans
Need same-day cash in Jacksonville, FL? We're always here to help. Contact us here and come into our loan office in Kingsland to get the emergency funds you need.